Get Kinky In The Bedroom
Having an affair is supposed to be fun and sexy. Don't let things get boring when you hit the bedroom. This is your time to go a little bit crazy and try things you normally wouldn't. Why not get adventurous with your affair and switch things up a bit?
Some Helpful Hints
There is a lot to be said for doing something a little bit out of the norm with your affair. You can get wild with some of these tips.
Bring Food In The Bedroom
Bringing food into the bedroom can be hot. There is nothing sexier than licking whipped cream off of each other. Feeding each other strawberries while drinking champagne.
Role Play
Go to your local costume shop and get a little kinky with some costumes. There is no shame in trying something new. Plus, in the end its just a bit of fun improv between a doctor and his nurse. Or a school teacher and their student. Or a solider and his partner. Play out some fantasies.
Why Not Take Things Outside The Bedroom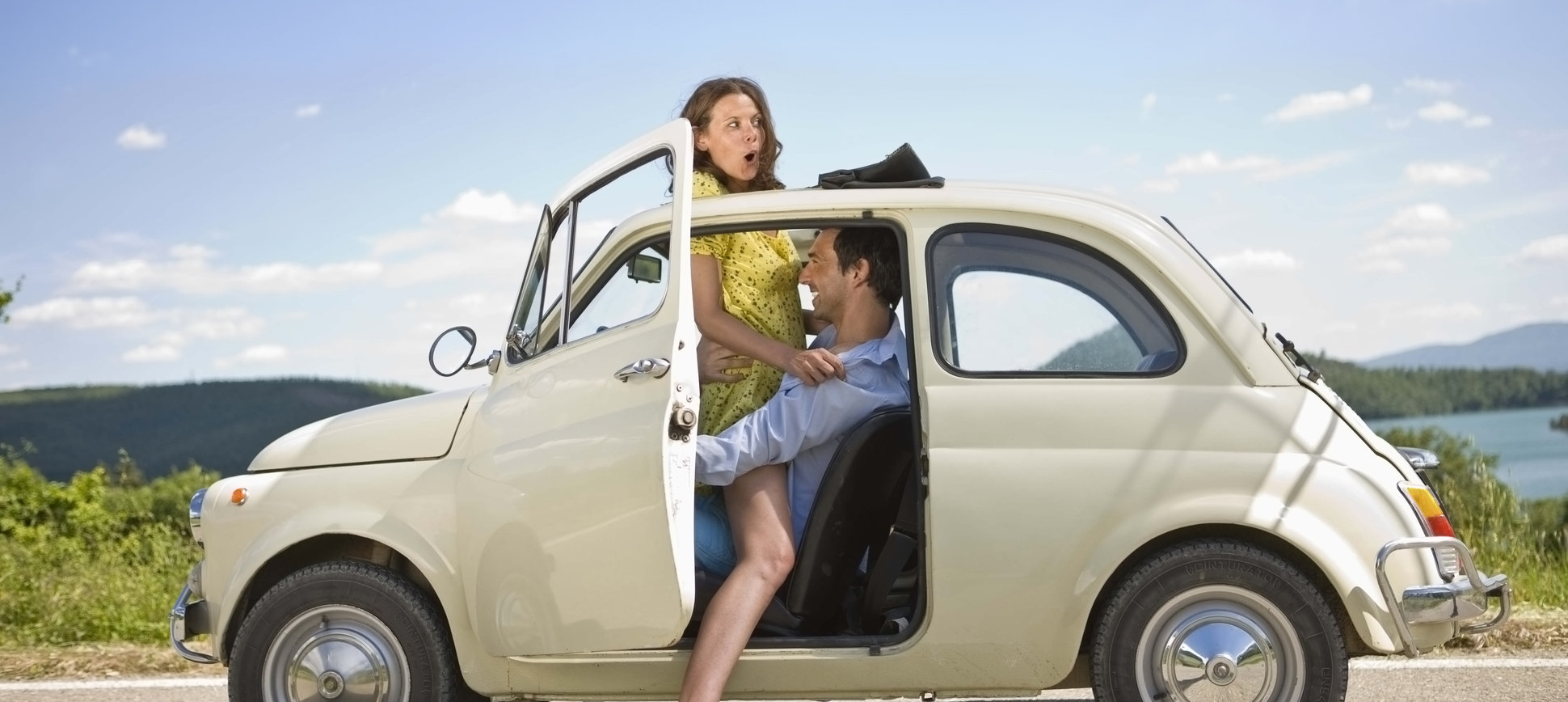 You are not limited to keeping things indoors. Take things to different parts of the city. Live a little.
Car Fun
You have a car, so why not take each other for a long drive and try out a little road head or even find a spot to stop and get freaky in the backseat? Sometimes all you need is a change of scenery.
Dark Clubs
Go to a club or dark bar that you normally wouldn't be in, find a dark back table and fool around. You're in public, but you are also hidden by the darkness and the crowd. It can get very hot very quickly.
Get Sensual With It
Think outside of the box and take things down a different path.
Cover To Covers
Why not grab a copy of The Kamasutra and see how many moves you can conquer in an evening or two. It's called the book of love for a reason.
Rub And Tug
Grab some sweet smelling massage oils and rub each other down. You'll be relaxed, slippery and very aroused. Why not take things to the next level and just have some pleasurable fun. You massage him, then he can massages you.
I Have To Return Some Video Tapes
Make A Sex Tape
This one can be dangerous when you're having an affair, but why not make a video of the two of you? There is something sexy about knowing that you are being recorded. It makes you want to perform better.
Have A Screening
Find out what kind of porn you both like and watch it together. Drink some wine, re-create some scenes. You can get some new ideas to try out later. 

With our tips, you will be having the best nights of your life. Your affair will be thanking you and begging for more. Never let your sex life get boring. Kink things up a notch and you will see the difference in your happiness level.
If you are looking for someone to get kinky with, check out our review page for something fun tonight.